Information for Charities
CALLING ALL CHARITIES:
The 2022 MCC Charity Application is Now Available!
Click here to access the 2022 MCC charity application.
Click here to access the instructions to help guide you through the 2022 MCC charity application.
NOTE: All applications and supporting documents should be emailed to mcc.applications@maryland.gov by Friday, February 11, 2022. Applications received after the deadline will not be processed. 
Check your inbox! On Thursday, December 16, 2021, we emailed all charities in our database – both the representatives of 2021 MCC participating charities for which we had emails on file, as well as everyone who completed the Google form requesting to be notified when the 2022 MCC charity application was available. If you did not get it but are reading this, no worries. The information above is exactly what was in the email. 

Saying Thank You
Charities that participated in the 2021 MCC: The Campaign may be over, but the time to acknowledge, engage, and cultivate your donors is just beginning. Now is a great opportunity to say thank you – and that's it. Just thank you. Spreading generosity to your donors generally, individually, and any other way you can will only help your organization next year. The best practice is to say thank you – without any other motive. By not including another call to action, you're making sure donors know you are sincerely grateful and not trying to solicit additional funds. Here are a few ideas and assets to help you say thank you. 
Let Donors Know By Email
Please consider emailing your entire donor base at least once to let them know that the MCC closed and to thank those that were able to for contributing to your organization. 
Share on Social
Take this moment to say thank you to your entire audience via social media audience. You are welcome to use the assets below in your message. 
If you use the MCC hashtag, #MCCMatters, and tag us on Facebook and Twitter, that will help ensure we will see your posts – and we're happy to 'like' and share your posts and add our own thank you to your audiences. 
Celebrate!
The thermometer on the MCC's homepage continues to grow – proving that Maryland's donors were very generous in 2021. By thanking Maryland State employees in your various communications, you're sending a message that you 'see' and appreciate them as a workforce. 

Donor Acknowledgement Graphic Assets
Use the following to thank donors for participating in the 2021 MCC. Click the link below to download and save any image to your computer. You can see previews of the graphic if you jump down to the below Graphics Library. 
Graphics – See Graphics Library below for thumbnails
Acknowledgment/thank you assets
MCC Logo
MCC Logo + 2021 Theme Combined Graphic

Banner graphic version 1
Banner graphic version 2
"I Gave" Graphic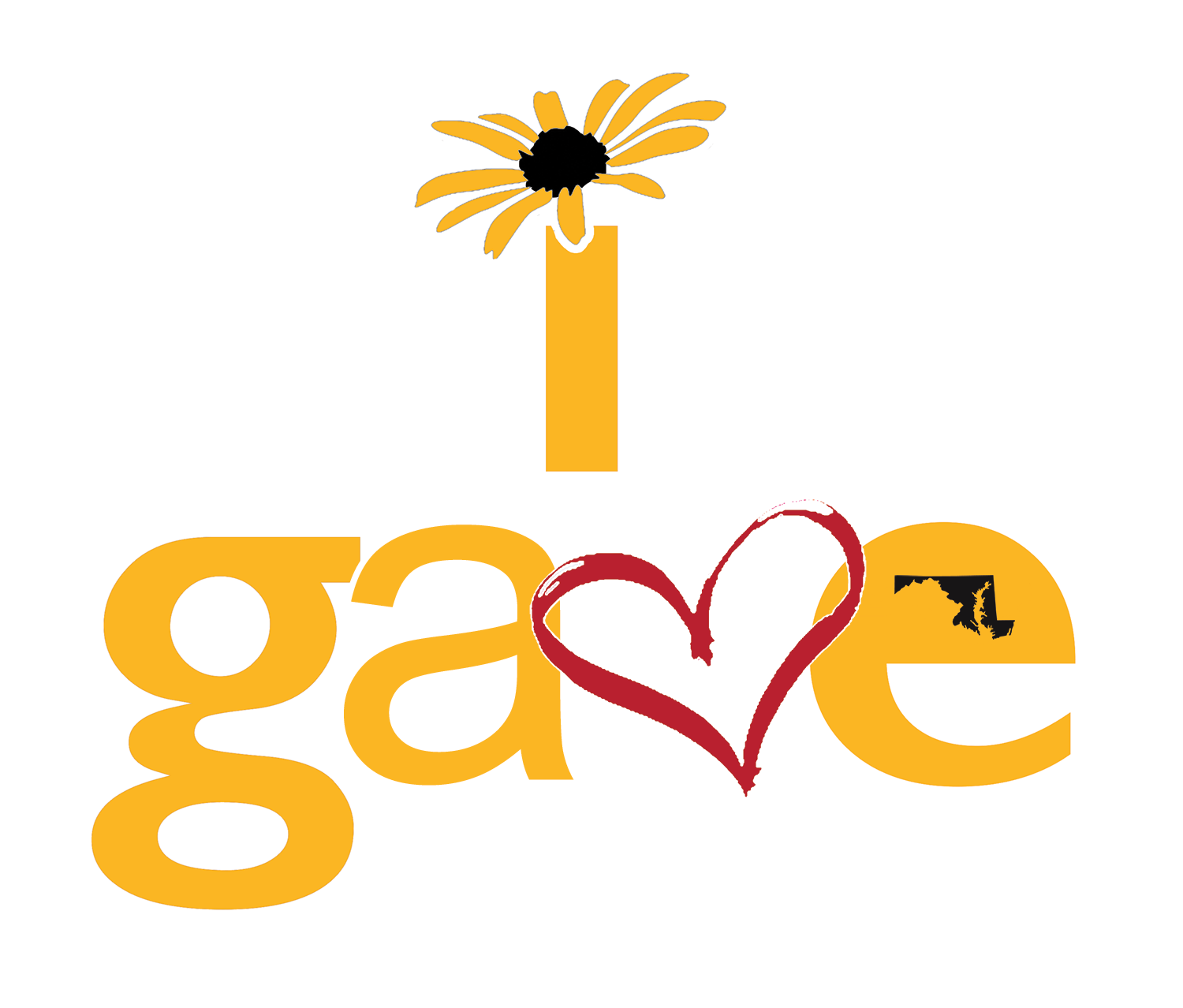 2021 Maryland Charity Campaign (MCC) Details 
Here are key details about the 2021 MCC:
Campaign Dates

: The MCC kicked off on October 5. On 12/14, we announced that the MCC would remain open online until the end of the year. The 2021 MCC closed at 11:59 pm ET on 12/31/21.

Kickoff

: The virtual kickoff took place on October 5 and was livestreamed on the Secretary of State's Facebook page. Watch the recording here.  

Theme

: MD Gives, Inspires Hope

Goal

: $2 Million

Charity MCC Codes

: As it has been since 2016, each charity's Employer Identification Number (EIN) was its MCC Charity Code. 

(Mostly) Virtual Campaign

: The MCC continued to conduct virtual kickoffs, charity fairs, agency/department fundraisers online, as they were in 2020. In-person events were limited.

Website

: As always, this site you're on, https://mcc.maryland.gov, was the digital heart of the MCC. This page is just for charities. We will keep this page updated.

Leadership

:

The Campaign is administered by the Office of the Secretary of State.
Governor Hogan chairs and Lt. Governor Rutherford co-chairs the Campaign.
The 2021 MCC Vice Chairs, appointed by Governor Hogan, were Director Mary Beth Tung, Ph.D., Esq., of the Maryland Energy Administration, and Special Secretary Jimmy H. Rhee of Small, Minority & Women Business Affairs. 
America's Charities is MCC's Operating Agency, helping to develop and facilitate the MCC, including charity disbursement. America's Charities is a nonprofit which inspires employees and organizations to support the each other and the causes they care about.
Hundreds of employees across the State go above and beyond their day-to-day jobs to advocate for the MCC and ensure each employee is invited to give. The MCC would not be successful without Loaned Executives, Campus Champions, and Coordinators. 

2020 Pledge Reports
Pledge results from the 2020 MCC were emailed to charities receiving pledges in April 2021. America's Charities distributes the contributions from these gifts on a quarterly basis. Final disbursements will be in 2022.

Need Help?
Our Help Desk is available to assist charities. Just email mcc@charities.org; call 571-458-1072, and dial "1" when prompted; or submit your request online at www.charities.org/support. Please be advised that at times our Help Desk experiences unusually high volume, but they do read and reply to each and every email, call, and request, in the order it is received. We appreciate your patience as we work collaboratively to make the MCC a success!
MD Gives, Inspires Hope